Thanksgiving Kālua Fundraiser
Lunalilo Home is holding our annual Happy Thanksgiving Kalua Fundraiser! Come down and put whatever food you would like to imu November 21 between 5–7pm and pick it up ready to eat the following morning on Thanksgiving Day between 9–11am! Onolicious food to feed the ʻohana back home for just $25 per pan! Check out the flyer for more details and other offers!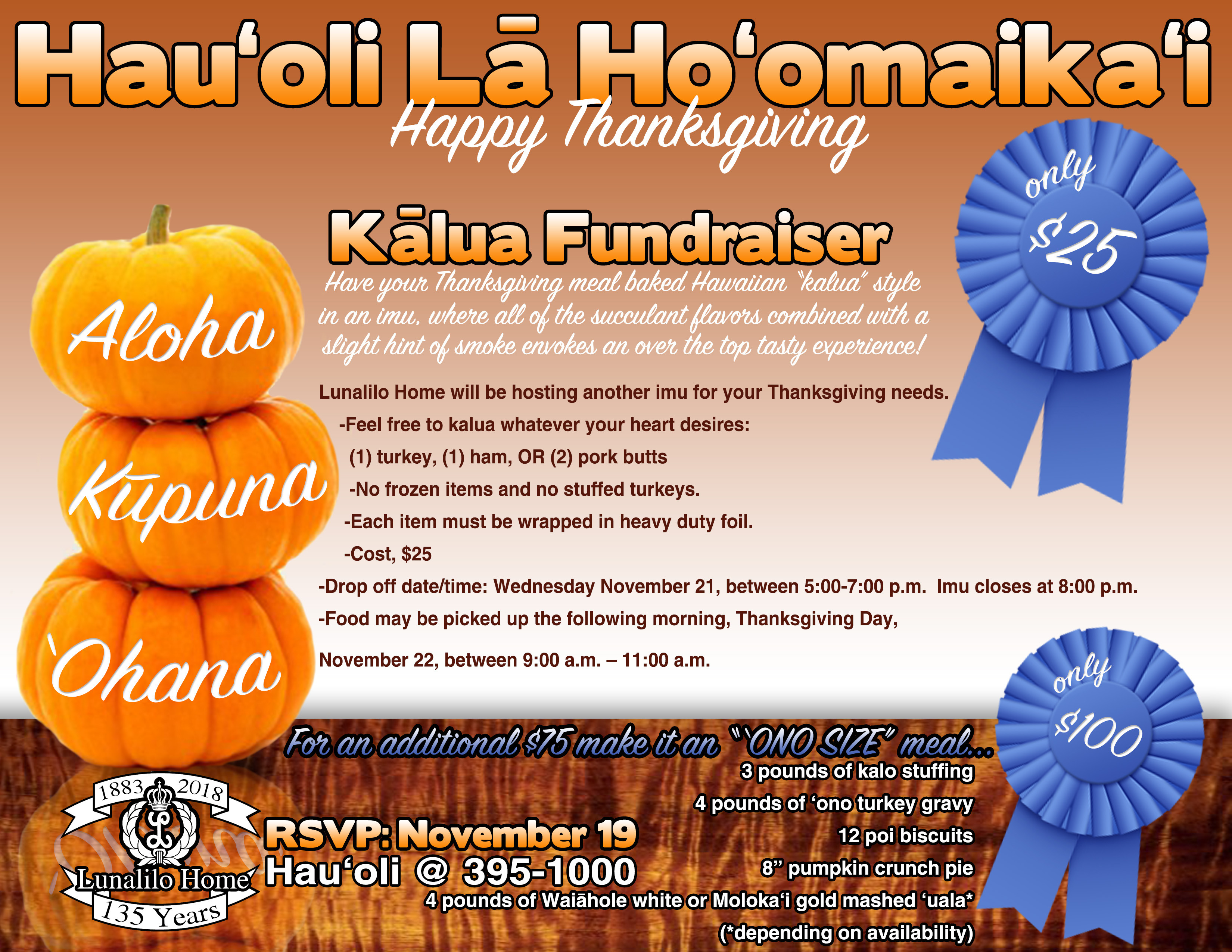 Best Imu Fundraiser Yet!
Mahalo for making our Imu fundraiser the best yet with over 200 meals baked Hawaiian "kalua" style!
Stay connected and subscribe

to receive notifications for news and updates