Our largest program, Lunalilo Home provides our residents comfortable accommodations and a vibrant kūpuna community.
Our expert staff are committed to delivering the highest quality of care in keeping with our core values of aloha (love, empathy, and compassion), hōʻihi (respect and dignity), laulima (collaboration and teamwork), mālama (caring), hoʻomanawanui (patience), lokomaikaʻi (benevolence and grace) and kūlia i ka pono (striving for the right).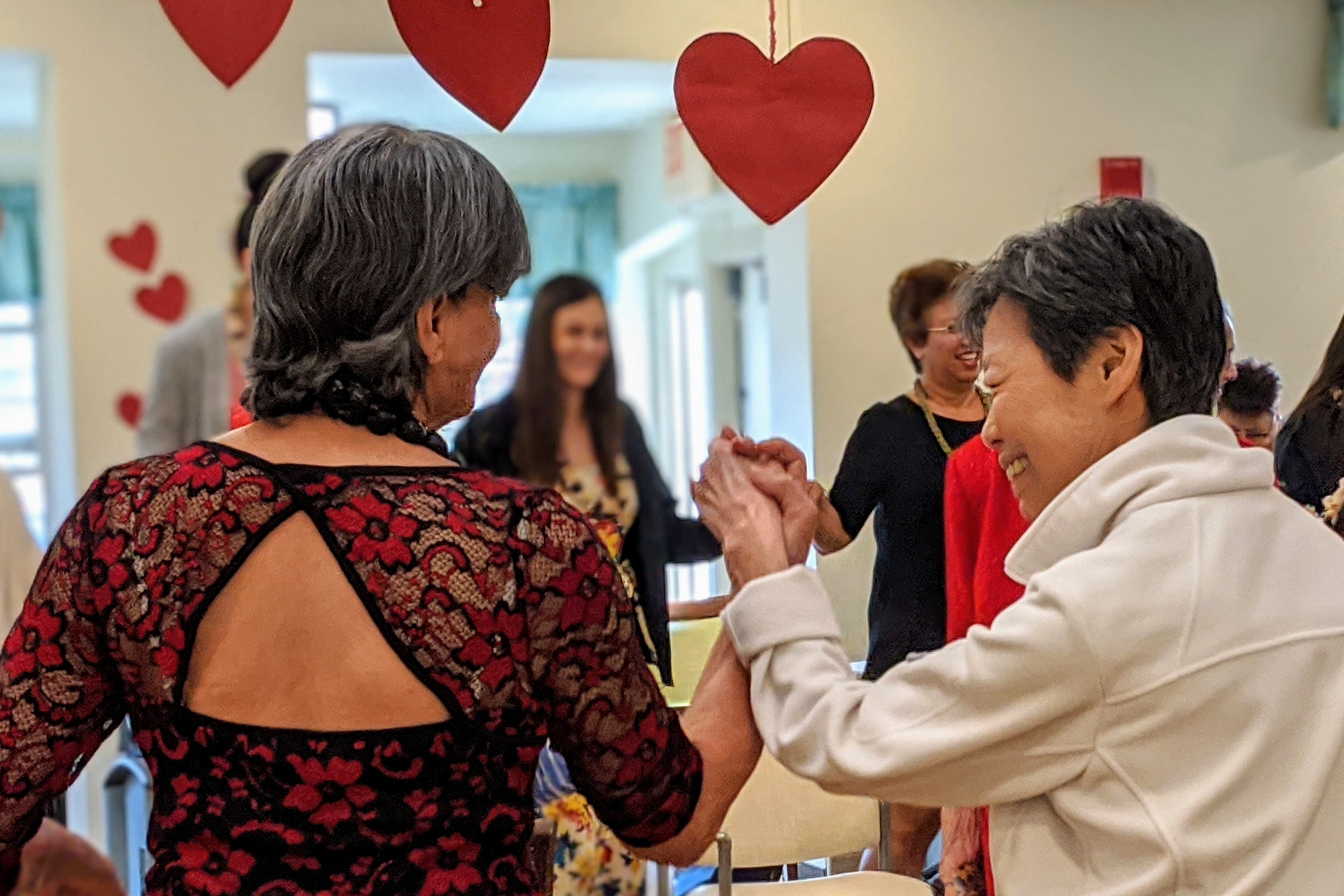 Quality, Compassionate Services
Residents of Lunalilo Home receive 24-hour supervised care and supportive services in an ʻohana (family) setting. Services include:
Accommodations in a single, double or multi-person occupancy room
Basic bedroom furnishings
Bed and bath linens
Meals and snacks (sample menu)
Assistance with personal care (bathing, dressing, grooming, and ambulatory assistance)
Medication management
Health status/condition change monitoring
First aid care
Recreational, cultural, and spiritual activities (sample calendar)
Laundry services
Transportation to medical appointments
Costs range from $6,807 to $14,507 per month, plus a one-time non-refundable $850 community fee. Monthly costs are largely dependent on level of care, memory care and room type.

How to Apply
Call 808-395-1000 or email us at admissions@lunalilo.org. We welcome new applicants to our Residential Care program year-round.


Who Is Eligible?
Any adult senior who is ambulatory or independently mobile with devices and in need of minimal to moderate supervision and/or assistance with personal care needs (Activities of Daily Living (ADLs)) is eligible for admission to Lunalilo Home as a Residential Care and/or Respite Care resident. We welcome seniors of both Hawaiian and non-Hawaiian ancestry. In keeping with King William Charles Lunalilo's will, priority will be given to kūpuna of Hawaiian ancestry.
Our residents are part of a vibrant kūpuna community. New residents must be able to adjust to group living through the many recreational, cultural and spiritual activities that we host and provide.
How Do I Apply?
We welcome referrals to Lunalilo Home. Any individual or their physician, health care agency representative, social worker or family member may submit an application.
The application process is as follows:
Complete and submit a Resident Application Packet.
The Resident Application Packet includes:

A General Application Form to be completed by the prospective resident or their responsible party.
Primary Care Provider's forms to be completed by the primary care provider on behalf of the prospective resident. All prospective residents must be examined by a licensed primary care provider within three (3) months prior to admission.
A tuberculosis (TB) clearance, which may be from either (1) a two step tuberculosis skin test, (2) Quantiferon Gold blood test, or (3) a chest X-ray performed within one (1) year prior to the date of the Admissions Packet submission confirming that the prospective resident does not have active TB.
Covid-19 vaccination.
Covid-19 proof of negative result 72 hours prior to moving in.
An Admission Suitability Guide.
Verification of Income.
A copy of the prospective applicant's birth certificate.
A copy of the prospective applicant's social security card or other verification.
A copy of the prospective applicant's Power of Attorney (POA) documents.
A copy of the Advanced Health Care Directive.
A copy of the prospective applicant's funeral plan.
A one-time $850 application fee (checks may be made out to: Lunalilo Home).

An appointment will be scheduled for an interview and further evaluation with the prospective resident and their family members/caregivers.

All prospective residents are assessed prior to admission. After admission, the Home's staff continues to assess all residents level of care needs. Residents may be discharged if their level of care is beyond what we can provide for.
Resident Services Subsidy Program
In accordance with the Will of King William Charles Lunalilo and subject to availability of funding and beds, Lunalilo Home maintains a preference for Hawaiians (of aboriginal blood) who are poor, destitute, or infirm. In addition to the standard application, such individuals must submit documentation to demonstrate (1) Hawaiian ancestry and (2) financial need. Financial need is defined as insufficient liquid and/or non-liquid assets and income to pay monthly resident fees.

Funds available for subsidy are limited to those raised from charitable donations, proceeds from fundraisers, and investment earnings from the King Lunalilo Trust. Consequently, subsidized residents and/or their loved ones are asked to contribute whatever is financially feasible to cover their resident service fees in order to ensure that the King Lunalilo Trust can continue to serve kūpuna.
King Lunalilo Trust maintains a waitlist of kūpuna and their families interested in applying.
Expanded Care Services
Lunalilo Home offers a limited number of beds for expanded care services (Intermediate Care Facility (ICF) and Skilled Nursing Facility (SNF) level services) for residents who require a higher level of assistance in their Activities of Daily Living (ADLs) and their Instrumental Activities of Daily Living (IADLs). Hawaiʻi state regulations require that expanded care services residents have an independent case manager to oversee the expanded services provided by the Home. The resident, their family and/or responsible party are responsible for the cost of the independent case manager.
Hospice Care
Lunalilo Home partners with several hospice service organizations to provide humane and compassionate care for our residents so that they may live a quality life, with dignity and as much comfort as possible. Hospice services are generally covered by Medicare, Medicaid and private insurance plans. 

More Information
If you have any questions, we may already have answers on our Frequently Asked Questions page.
Admissions is also here to guide applicants through the admissions process and can be reached at:
Phone: (808) 395-1000
Fax: (808) 395-8487
Email: Admissions
Lunalilo Home is a private, nonprofit, 501(c)(3) long-term care facility licensed by the Hawaiʻi State Department of Health as an Adult Residential Care Home Type II (ARCH II) for up to 41 residents, including a limited number of beds for expanded care services.