Our Mission
The will and codicil of King Lunalilo charges the justices of the Supreme Court of Hawaiʻi to nominate and appoint three trustees to serve the William Charles Lunalilo Trust Estate.
The first trustees were appointed on March 16, 1877 and were Sanford B. Dole, E. O. Hall, and John Mott-Smith. Twenty-three persons have subsequently served as trustees.
Please click here for 2017 - 2027 Strategic Plan.
Trustees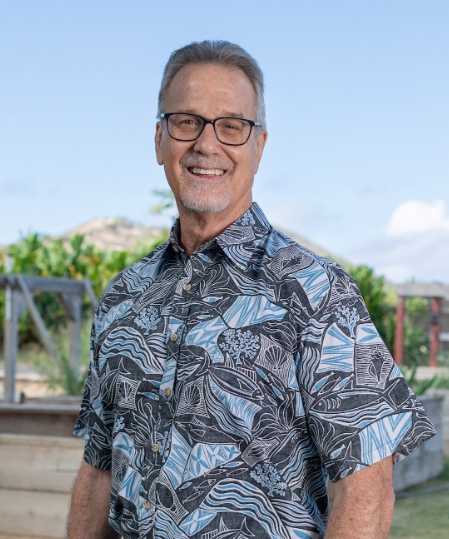 Harvey H. McInerny, Jr.
Trustee
Harvey H. McInerny Jr. is president and CEO of McInerny Financial Group, a Native Hawaiian-owned investment brokerage offering a full spectrum of services including portfolio management, retirement and estate planning and tax strategies to businesses, foundations and individuals. A registered securities broker since 1987, Mr. McInerny previously served as First Vice President at Prudential Securities, where he helped oversee $500 million in Taft-Hartley funds and worked closely with various labor union funds on crafting investment policy statements, guidelines and objectives. Additionally, he helped their officers determine asset allocation models, conducted manager searches, and reported results to employers and funds trustees.

Mr. McInerny was appointed as a trustee of the King William Charles Lunalilo Trust Estate in 2008. He is active in the community and is a former board member of Big Brothers Big Sisters Hawaiʻi and was previously the chairman of the Office of Hawaiian Affairs Native Hawaiian Revolving Loan Fund.
Mr. McInerny attended the University of Hawaiʻi at Mānoa and is currently the head coach for the boys track and field program at Kamehameha Schools — Kapālama, his alma mater. Mr. McInerny and his wife, Deborah, reside in Kahaluʻu on Oʻahu and are the proud parents of two daughters.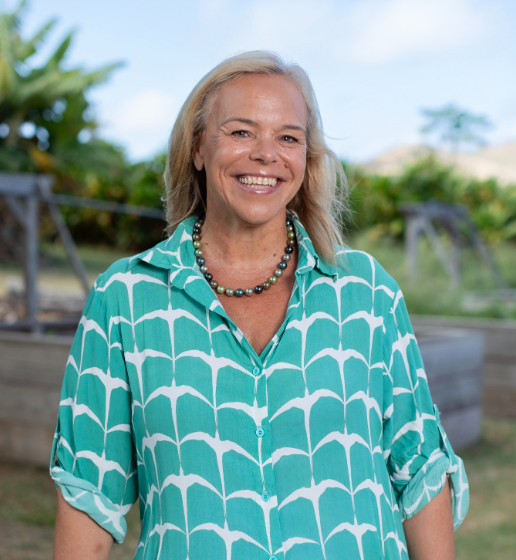 Sunshine P. Topping
Trustee
Sunshine Pualani Topping is the Senior Vice President, Human Resources and Organizational Effectiveness at Hawaiʻi Pacific Health, one of Hawaiʻi's largest healthcare systems and brings more than 15 years of progressive leadership experience working for some of Hawaiʻi's leading organizations, guiding them through significant change periods. With vast experience managing through highly sensitive, technical, fraught and controversial issues, she leads with integrity and stands by her guiding principles even in times of immense pressure.
Named one of Hawaiʻi's "20 for the Next 20" in 2017, Ms. Topping was recognized for her passion, grit and unique approach to growing the next generation of leaders. Native Hawaiian and originally from Keaukaha on Hawaiʻi Island, Ms. Topping deeply understands the complex issues facing Hawaiʻi's community. She holds the innate ability to connect and foster relationships with people, and she is passionate about workforce issues in Hawaiʻi and creating opportunities for Native Hawaiians. Ms. Topping is affiliated with numerous boards, organizations and community positions, including the Hawaiʻi Workforce Development council, Hālau Kupukupu Kealoha, Hoʻokuaʻāina, Sector Strategies & Career Pathways Committee and the Native Hawaiian Legal Corporation. She graduated with her undergraduate degree from the University of Colorado, Boulder and holds a master's degree in public health from Hawaiʻi Pacific University.
Ms.Topping was appointed as trustee of the King William Charles Lunalilo Trust Estate in 2021. She is committed to King Lunalilo's firm belief that respecting and perpetuating grace for our kūpuna thereby perpetuates our culture.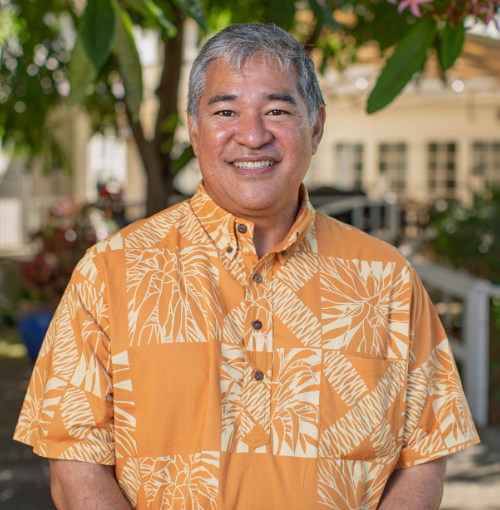 Daniel M. Goya
Trustee
With over 15 years of experience in teaching and 13 years of nonprofit community work, Daniel's insights and leadership will play a key role in our efforts to maximize the benefit we are bringing to kūpuna and their caregivers. Daniel is the Director of Strategies and Innovation at the Mālama ʻĀina Foundation and a Strategic Analyst II at Kamehameha Schools. He is also the founder and CEO of Ke Ala Hoʻaka LLC, an organization that strives to build community wellness and resilience. In addition, Daniel created the first nationally accredited (NAEYC) homeless preschool in the nation and co-created a residential facility that serves as an alternative to youth incarceration. A graduate of Saint Louis High School, Daniel holds two degrees from the University of Hawaiʻi at Mānoa and a graduate certificate in resiliency-based approaches to trauma and adversity from the University of Vermont, along with numerous national certifications. Daniel views community issues through a two-lens approach – melding science and culture – and currently serves as a board member for Children's Trust Fund.
Past Trustees
| | | |
| --- | --- | --- |
| TRUSTEE | APPOINTED | DIED OR RESIGNED |
| Sanford B. Dole | Mar. 16, 1877 | R Aug. 1, 1887 |
| E. O. Hall | Mar. 16, 1877 | D Sept. 19, 1883 |
| John Mott-Smith | Mar. 16, 1877 | R Apr. 27, 1883 |
| William O. Smith | May 21, 1883 | R Mar. 31, 1886 |
| William O. Smith | Aug. 1, 1887 | R Jan. 30, 1926 |
| Mary S. Parker | Dec. 5, 1883 | D Mar. 24, 1925 |
| W. C. Parke | Mar. 31, 1886 | D 1889 |
| Henry Waterhouse | Sept. 7, 1890 | D 1904 |
| Ernest A. Mott-Smith | Apr. 30, 1904 | R Sept. 29, 1905 |
| Lorrin A. Thurston | Sept. 29, 1905 | R Jan. 1906 |
| Ernest A. Mott-Smith | Jan. 1906 | D July 28, 1935 |
| Clio N. Chamberlain | Apr. 15, 1925 | R Jan. 7, 1929 |
| Albert Waterhouse | Feb. 1, 1926 | R May 31, 1945 |
| George Li Brown | Jan. 21, 1929 | R Dec. 14, 1945 |
| Henry A. Nye | Sept. 3, 1935 | D Nov. 25, 1953 |
| William E. Bishop Taylor | June 9, 1945 | D May 20, 1956 |
| Muriel K. Amalu | Jan. 15, 1946 | D Mar. 19, 1951 |
| Napua Stevens Poire | May 16, 1951 | D Jan. 7, 1990 |
| Lawrence M. Judd | Mar. 9, 1954 | D Oct. 4, 1968 |
| George Ii Brown, Jr. | Aug. 7, 1956 | R 1987 |
| John Cline Mann | Mar. 11, 1969 | R Mar. 31, 1993 |
| James K. Ahloy | May 1, 1987 | R Aug. 2, 1999 |
| R-M. Keahi Allen | June 27, 1990 | D Apr. 8, 2008 |
| Eugene N. Tiwanak | Apr. 1, 1993 | R Dec. 31, 2005 |
| Stanley W. Hong | June 8, 2001 | D Feb. 13, 2015 |
| Kamani B. Kualaʻau | Sept. 26, 2008 | R Oct. 19, 2021 |
| Harvey H. McInerny, Jr. | May 13, 2008 | – |
| Sunshine P. Topping | March 16, 2021 | – |
| Daniel M. Goya | May 27, 2022 | – |