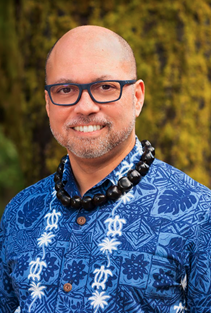 Keolamaikalani Dean, Esq.
Chief Executive Officer

Position: Keolamaikalani Dean (he/him/kāne) is the Chief Executive Officer of the King Lunalilo Trust & Home.
Background Experience & Education: After graduating from the Kamehameha Schools, Keola obtained his B.A. from Harvard University, M.S. in Accountancy from Bentley University, J.D. from Stanford Law School, and Master of Health Policy & Administration from Washington State University. He practiced public accounting and audit for five years and corporate and securities law for ten years. Most recently, he served for eight years as an executive in the Washington state Medicaid agency, focused on tribal and urban Indian physical and behavioral health care and long-term services and supports. Keola is licensed to practice law in Washington.
Fun Facts, Awards, & Other Unique Qualities: Keola is descended from two very different kahuna lines and enjoys singing and weaving haku lei.
Personal: Keola grew up in Nānākuli, where his mom and grandparents raised him. He is married with four grandchildren and two dogs.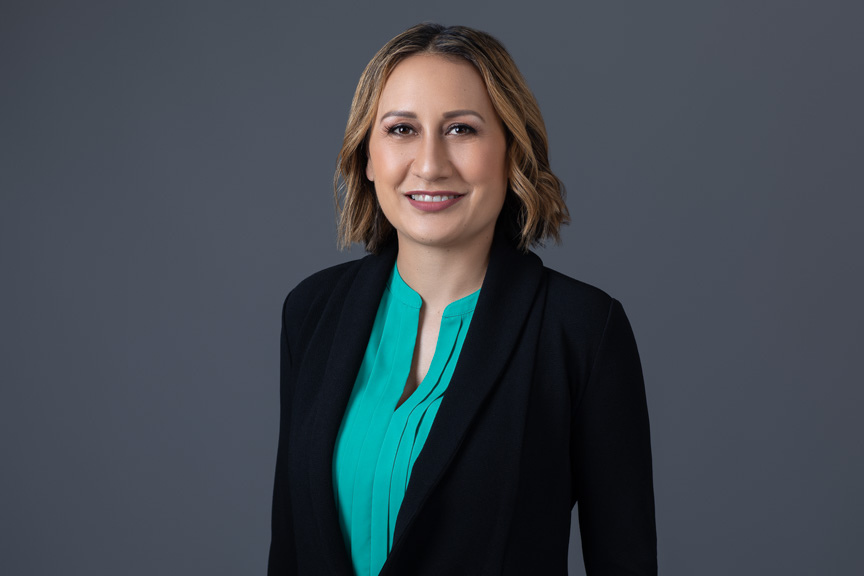 Dr. Kealohaku`ualohaku`upoki`i Balaz, DNP, EMBA
Interim Executive Director

Dr. Poki'i Balaz is a double board-certified family nurse practitioner who aims to serve our kupuna, those with Alzheimer's, other related dementias, caregivers, and underserved populations such as Native Hawaiians. Dr. Balaz received her Doctorate in Nursing Practice from the University of Hawai'i at Hilo and Executive Master of Business Administration from Shidler College of Business with her focus on improving financial resources and advocacy for caregivers. Her focus includes Neurology, Brain Health, La'au Lapa'au, and Native Hawaiian Health. Her professional passion stems from her personal experience as a caregiver to her father who is in the end stages of Alzheimer's disease, honoring his request to age in place. She is active in the community as a support group facilitator, ambassador, and state champion for the Alzheimer's Association Aloha Chapter, induction chair for Sigma Theta Tau, supporter of Special Olympics, and co-facilitator of the Savvy Caregiver which aims to empower caregivers by providing the knowledge, skills, and outlook to have a successful journey. Dr. Balaz also teaches the Dealing with Dementia and REACH program from the Rosalyn Carter Institute. She is also Regional Trainer for the National Task Group, Dementia Friends, a Positive Approach to Care Champion and currently holds board appointments with the Alzheimer's Association Aloha Chapter as Vice Chair, Hawai'i Pacific Gerontological Society, The Caregiver Foundation, and Best Buddies. In addition to advocating for various kupuna health initiatives, Dr. Balaz continues to collaborate and provide testimony on policy and advocacy issues. In her leisure, Dr. Balaz enjoys traveling, outdoor activities, or enjoying the view at one of our island beaches.
Strategic Plan
Please click here for 2017 - 2027 Strategic Plan.
The will and codicil of King Lunalilo charges the justices of the Supreme Court of Hawaiʻi to nominate and appoint three trustees to serve the William Charles Lunalilo Trust Estate.
The first trustees were appointed on March 16, 1877 and were Sanford B. Dole, E. O. Hall, and John Mott-Smith. Twenty-three persons have subsequently served as trustees.
Trustees
Presently, King Lunalilo Trust & Home is led by Kamani B. Kualā'au, Harvey H. McInerny, Jr., Sunshine P. Topping and Daniel Goya. Our current regular Trustees are joined by three voluntary Advisory Trustees: Naleen N. Andrade, MD, Michael J. Chun, PhD, and Laura Smith. The Advisory Trustees have been instrumental in the development of our Kauhale Kūpuna Strategic Plan and its successful implementation. They provide the diversity, depth and breadth of community-based leadership as well as expertise, experiences, knowledge and compassion for elders in the Hawaiian community. Our Trustees are joined by an executive and administrative team and a dedicated staff in serving kūpuna.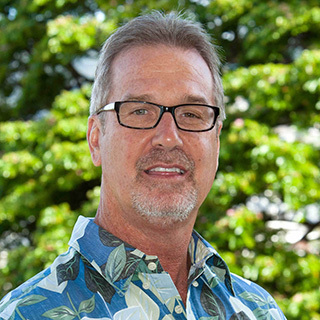 Harvey H. McInerny, Jr.
Trustee
Harvey H. McInerny Jr. is president and CEO of McInerny Financial Group, a Native Hawaiian-owned investment brokerage offering a full spectrum of services including portfolio management, retirement and estate planning and tax strategies to businesses, foundations and individuals. A registered securities broker since 1987, Mr. McInerny previously served as First Vice President at Prudential Securities, where he helped oversee $500 million in Taft-Hartley funds and worked closely with various labor union funds on crafting investment policy statements, guidelines and objectives. Additionally, he helped their officers determine asset allocation models, conducted manager searches, and reported results to employers and funds trustees.

Mr. McInerny was appointed as a trustee of the King William Charles Lunalilo Trust Estate in 2008. He is active in the community and is a former board member of Big Brothers Big Sisters Hawaiʻi and was previously the chairman of the Office of Hawaiian Affairs Native Hawaiian Revolving Loan Fund.
Mr. McInerny attended the University of Hawaiʻi at Mānoa and is currently the head coach for the boys track and field program at Kamehameha Schools — Kapālama, his alma mater. Mr. McInerny and his wife, Deborah, reside in Kahaluʻu on Oʻahu and are the proud parents of two daughters.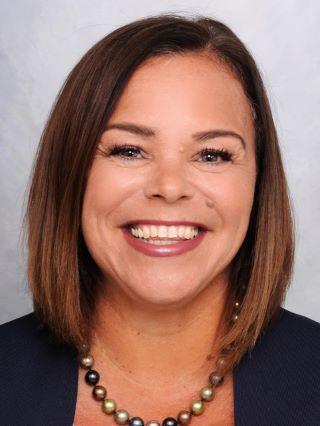 Sunshine P. Topping
Trustee
Sunshine Pualani Topping is the Senior Vice President, Human Resources and Organizational Effectiveness at Hawaiʻi Pacific Health, one of Hawaiʻi's largest healthcare systems and brings more than 15 years of progressive leadership experience working for some of Hawaiʻi's leading organizations, guiding them through significant change periods. With vast experience managing through highly sensitive, technical, fraught and controversial issues, she leads with integrity and stands by her guiding principles even in times of immense pressure.
Named one of Hawaiʻi's "20 for the Next 20" in 2017, Ms. Topping was recognized for her passion, grit and unique approach to growing the next generation of leaders. Native Hawaiian and originally from Keaukaha on Hawaiʻi Island, Ms. Topping deeply understands the complex issues facing Hawaiʻi's community. She holds the innate ability to connect and foster relationships with people, and she is passionate about workforce issues in Hawaiʻi and creating opportunities for Native Hawaiians. Ms. Topping is affiliated with numerous boards, organizations and community positions, including the Hawaiʻi Workforce Development council, Hālau Kupukupu Kealoha, Hoʻokuaʻāina, Sector Strategies & Career Pathways Committee and the Native Hawaiian Legal Corporation. She graduated with her undergraduate degree from the University of Colorado, Boulder and holds a master's degree in public health from Hawaiʻi Pacific University.
Ms.Topping was appointed as trustee of the King William Charles Lunalilo Trust Estate in 2021. She is committed to King Lunalilo's firm belief that respecting and perpetuating grace for our kūpuna thereby perpetuates our culture.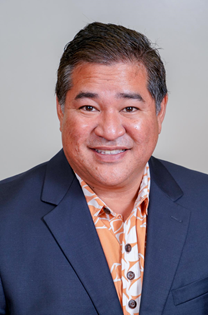 Daniel M. Goya
Trustee
With over 15 years of experience in teaching and 13 years of nonprofit community work, Daniel's insights and leadership will play a key role in our efforts to maximize the benefit we are bringing to kūpuna and their caregivers. Daniel is the Director of Strategies and Innovation at the Mālama ʻĀina Foundation and a Strategic Analyst II at Kamehameha Schools. Throughout his career, Daniel created the first nationally accredited (NAEYC) homeless preschool in the nation and co-created a residential facility that serves as an alternative to youth incarceration. A graduate of Saint Louis High School, Daniel holds two degrees from the University of Hawaiʻi at Mānoa and numerous national certifications. Daniel views community issues through a two-lens approach – melding science and culture – and currently serves as a board member for Children's Trust Fund, Compassionate Koʻolau and Hawaiʻi Kids CAN.
Past Trustees
| | | |
| --- | --- | --- |
| TRUSTEE | APPOINTED | DIED OR RESIGNED |
| Sanford B. Dole | Mar. 16, 1877 | R Aug. 1, 1887 |
| E. O. Hall | Mar. 16, 1877 | D Sept. 19, 1883 |
| John Mott-Smith | Mar. 16, 1877 | R Apr. 27, 1883 |
| William O. Smith | May 21, 1883 | R Mar. 31, 1886 |
| William O. Smith | Aug. 1, 1887 | R Jan. 30, 1926 |
| Mary S. Parker | Dec. 5, 1883 | D Mar. 24, 1925 |
| W. C. Parke | Mar. 31, 1886 | D 1889 |
| Henry Waterhouse | Sept. 7, 1890 | D 1904 |
| Ernest A. Mott-Smith | Apr. 30, 1904 | R Sept. 29, 1905 |
| Lorrin A. Thurston | Sept. 29, 1905 | R Jan. 1906 |
| Ernest A. Mott-Smith | Jan. 1906 | D July 28, 1935 |
| Clio N. Chamberlain | Apr. 15, 1925 | R Jan. 7, 1929 |
| Albert Waterhouse | Feb. 1, 1926 | R May 31, 1945 |
| George Li Brown | Jan. 21, 1929 | R Dec. 14, 1945 |
| Henry A. Nye | Sept. 3, 1935 | D Nov. 25, 1953 |
| William E. Bishop Taylor | June 9, 1945 | D May 20, 1956 |
| Muriel K. Amalu | Jan. 15, 1946 | D Mar. 19, 1951 |
| Napua Stevens Poire | May 16, 1951 | D Jan. 7, 1990 |
| Lawrence M. Judd | Mar. 9, 1954 | D Oct. 4, 1968 |
| George Ii Brown, Jr. | Aug. 7, 1956 | R 1987 |
| John Cline Mann | Mar. 11, 1969 | R Mar. 31, 1993 |
| James K. Ahloy | May 1, 1987 | R Aug. 2, 1999 |
| R-M. Keahi Allen | June 27, 1990 | D Apr. 8, 2008 |
| Eugene N. Tiwanak | Apr. 1, 1993 | R Dec. 31, 2005 |
| Stanley W. Hong | June 8, 2001 | D Feb. 13, 2015 |
| Kamani B. Kualaʻau | Sept. 26, 2008 | R Oct. 19, 2021 |
| Harvey H. McInerny, Jr. | May 13, 2008 | – |
| Sunshine P. Topping | March 16, 2021 | – |
| Daniel M. Goya | – | – |
Stay connected and subscribe

to receive notifications for news and updates