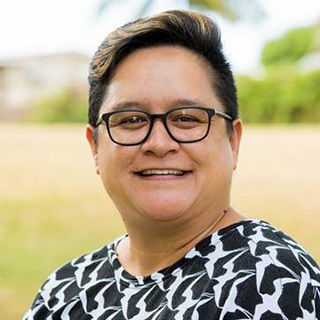 Iwalani Kanoelehua Ah Quin
Director of Adult Day Care & Senior Activities
Position and Role: Ms. Ah Quin is the Director of Adult Day Care and Activities. and Residential Kūpuna Activities. Her role is to develop, coordinate, and implement a variety of senior program services that support the mission of the organization. She also coordinates all volunteers and on and off-site cultural programs and special events.
Background Experience and Education:Ms. Ah Quin is a graduate of University Laboratory School in Mānoa and has worked at Lunalilo Home since 1993 in increasingly responsible roles from data entry, office clerk, program coordinator when the Adult Day Care Center was first opened, to Interim Director in 2017 and then Director soon after.
Fun Facts, Awards, and Other Unique Qualities: Ms. Ah Quin is Lunalilo Home's longest standing employee with 27+ years caring for kupuna. She enjoys working with the kūpuna and says she learns new things from them every day.
Personal : Ms. Ah Quin's mother grew up on Maunalua Bay before Hawaiʻi Kai was developed and she grew up in Kamilo Iki Valley. She believes in Lunalilo's mission and values and entrusted her father's care to the Home for several years before his passing. She currently lives in Kailua and considers Lunalilo her second home.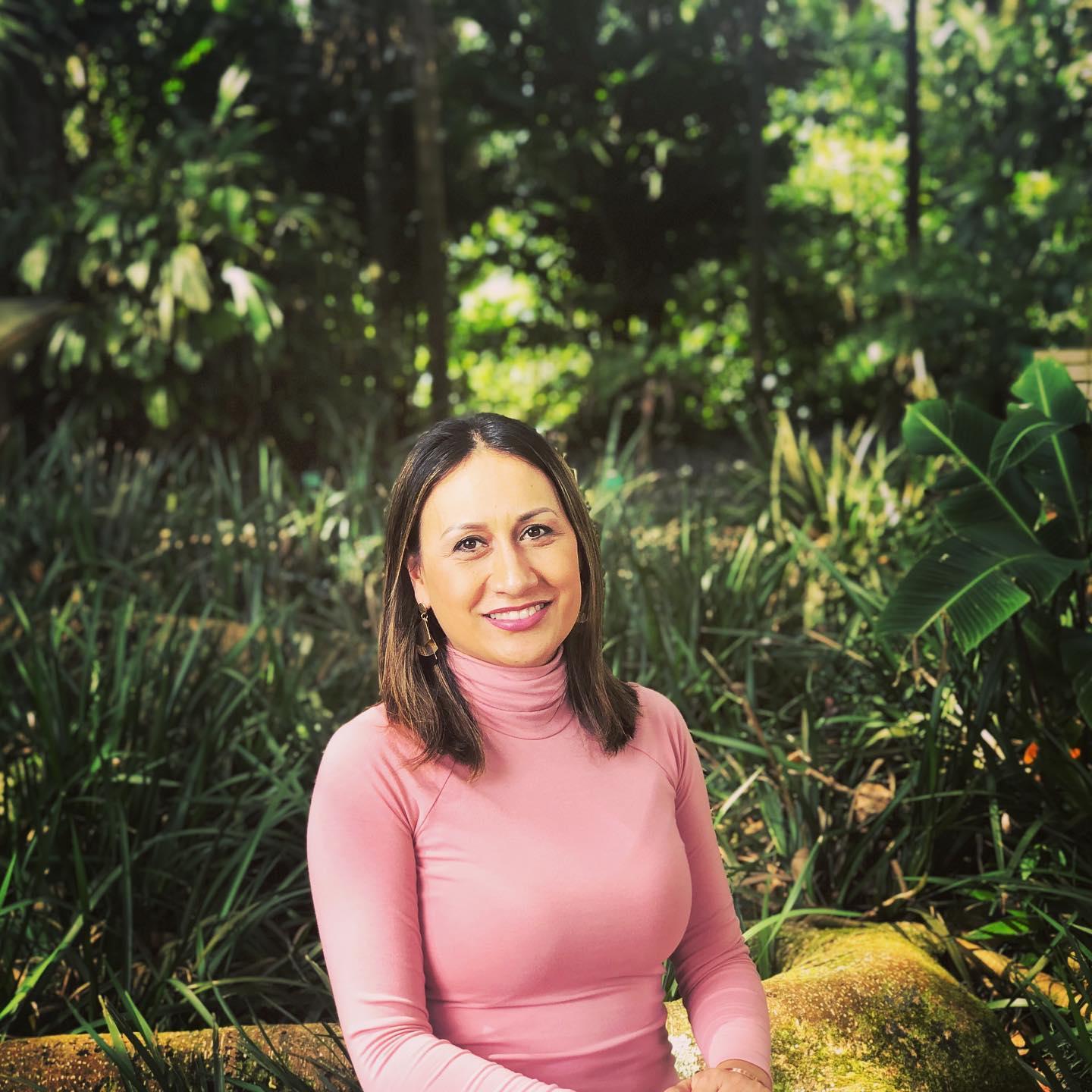 Dr. Kealohaku`ualohaku`upoki`i Balaz, DNP, APRN, FNP-BC, MBA
Director of Nursing Services
Dr. Poki'i Balaz is a double board-certified family nurse practitioner who aims to serve our kupuna, those with Alzheimer's, other related dementias, caregivers, and underserved populations such as Native Hawaiians. Dr. Balaz received her Doctorate in Nursing Practice from the University of Hawai'i at Hilo and Executive Master of Business Administration from Shidler College of Bussiness with her focus on improving financial resources and advocacy for caregivers. Her focus includes Neurology, Brain Health, La'au Lapa'au, and Native Hawaiian Health. Her professional passion stems from her personal experience as a caregiver to her father who is in the end stages of Alzheimer's disease, honoring his request to age in place. She is active in the community as a support group facilitator, ambassador, and state champion for the Alzheimer's Association Aloha Chapter, induction chair for Sigma Theta Tau, supporter of Special Olympics, and co-facilitator of the Savvy Caregiver which aims to empower caregivers by providing the knowledge, skills, and outlook to have a successful journey. Dr. Balaz also teaches the Dealing with Dementia and REACH program from the Rosalyn Carter Institute. She is also Regional Trainer for the National Task Group, Dementia Friends, a Positive Approach to Care Champion and currently holds board appointments with the Alzheimer's Association Aloha Chapter as Vice Chair, Hawai'i Pacific Gerontological Society, The Caregiver Foundation, and Best Buddies. In addition to advocating for various kupuna health initiatives, Dr. Balaz continues to collaborate and provide testimony on policy and advocacy issues. In her leisure, Dr. Balaz enjoys traveling, outdoor activities, or enjoying the view at one of our island beaches.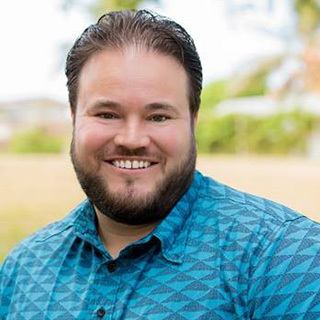 Ian L. Heilbron, B.S.B.A.
Director of Finance
Position and Role: Mr. Heilbron is the Director of Finance. His main responsibilities are to maintain the daily operating functions of accounting and provide directors, the CEO, and board of trustees' financial guidance on the organization's operations. He is also tasked with maintaining the legal and regulatory compliance for all financial and reporting functions including audits as well as establishing department budgets, monitoring and analysis of those budgets and strategies to improve revenue and profitability. Mr. Heilbron also tracks, manages and administers the King William Charles Lunalilo Trust, including trustees' monthly commissions, resident subsidies, yearly tax forms and grant reports.
Background Experience and Education: Mr. Heilbron has been in non-profit accounting since 2009. He started his career in Seattle and was part of the rapid expansion of a corneal procurement organization, SightLife. After five years he moved back to Hawaiʻi and worked at Hale Kipa, Inc. for a year before landing at Lunalilo Home. Mr. Heilbron also works as an independent financial advisor to kūpuna and their families. He graduated from Saint Louis High School, and received his BS in Business Administration emphasizing Accounting from Seattle University.
Fun Facts, Awards, and Other Unique Qualities: Mr. Heilbron is versatile in many trades. He learned his handyman mentality growing up with his family who built or renovated homes while living in them. He recollects coming home from school and always having to wipe drywall dust off his desk. Attaining his real-estate license (inactive) at the age of 18, he appreciates architecture and hands-on projects. He is also Lunalilo Home's resident problem-solver and IT technician.
Personal: Mr. Heilbron is a widower currently residing in Kailua where he grew up and loves visiting his grandmother on a weekly basis. He is a supporter of the Seattle Sounders and Manchester United football club.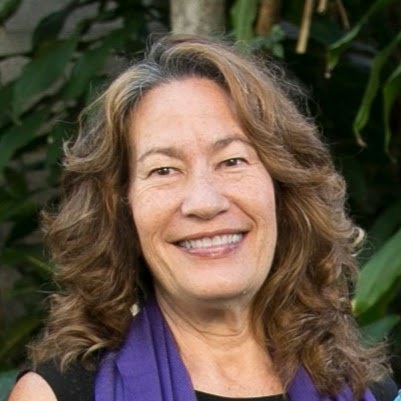 Jeannine Johnson, Notary Public for the State of Hawai'i
Trust Services Manager
Position and Role: Ms. Johnson is the Trust Services Manager for The King Lunalilo Trust and Home. Her role is to oversee matters concerning the operations of the Trust (board meetings, governance, Probate Court, etc.), provide administrative and business operational support for the CEO as well as research and project coordination for future projects and development opportunities.
Background Experience and Education:Ms. Johnson has over 40 years of administrative work experience in the healthcare, judicial, legal, real estate and insurance fields. She is the former Program Specialist at Queen's Native Hawaiian Health Program, paralegal at Pitluck, Kido, Stone & Aipa, Judicial Assistant to the Honorable Thomas K. Kaulukukui, Jr., Assistant to the Broker in Charge at Mary Worrall Associates and Admin. Assistant with Group Alternatives.

Fun Facts, Awards, and Other Unique Qualities: Born and raised in Niu, Jeannine's ʻohana is from Miloliʻi and have been lawaiʻa (fishermen and women) for generations in Kona Hema. A 1976 graduate of Kamehameha Schools, Jeannine is passionate about the preservation of Hawaiian culture, its traditions, and resources. She volunteers her time on several non-profit boards in the East Honolulu community, is on her Neighborhood Board and a haumana with Hālau Hula Kalehuapuakea.
Personal: Ms. Johnson is married with three boys, two moʻopuna and weekly volunteer at Aloha ʻĀina ʻO Kamilo Nui Valley nursery.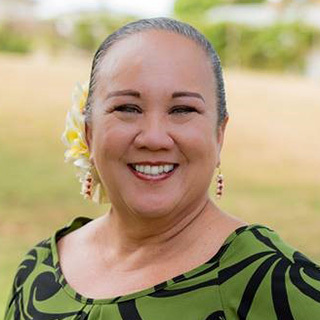 Daryl-Jean Hau'oli Keawe-Aiko
Office and Development Manager
Position and Role: Ms. Keawe-Aiko is Office, Human Resources & Development Manager for The King Lunalilo Trust and Home, an Aliʻi organization founded by King William Charles Lunalilo. Her role is to provide administrative and human resources support as well as manages the cultivation, growth and stewardship of our constituent base. In addition to continuing Lunalilo Home's traditional annual benefit lū'au, golf tournament, and Thanksgiving Imu events/fundraisers, she is tasked with creating new development strategies for impactful donor financial support.
Background, Experience and Education:Ms. Keawe-Aiko has always been in an administrative role and enjoys challenging herself, self-learning and excelling in various ways using her problem-solving skills and project management ability to improve efficiency. She found her calling in human resources a decade ago and most recently in health care in caring for kūpuna.
Fun Facts, Awards, and Unique Qualities: Ms. Keawe-Aiko's first love is hula and she has been dancing since the age of six years old...from her Aunty Bunny's garage, to Genoa Keawe's Hula Studio under Kumu Hula Huʻi Park, and punahele (favorite) of Kumu Hula Leimomi Ho. In 1976, she studied under Kumu Hula Ed Collier and, in 1979, she was asked to join the competition line of Kumu Hula Leilani Sharpe Mendez at the Merrie Monarch Festivals in Hilo. In 2000, she joined Hālau I Ka Wekiu under nā Kumu Hula Karl Veto Baker & Lanakila Casupang. Although she retired from competition in 2009, Ms. Keawe-Aiko continues to breathe, "Hula is the art of Hawaiian dance, expressing everything we hear, see, smell, taste, touch and feel." In 2012, she served as Executive Director and, in 2018, as Vice President for her grandmother's organization, The Genoa Keawe Foundation. She is a haumana (student) of Feather Master Paulette "Aunty Puʻu" Kahalepuna and continues to share this beautiful Hawaiian cultural art.
Personal: Ms. Keawe-Aiko's heart and soul is her two children, with her first moʻopuna (grandchild) on the way.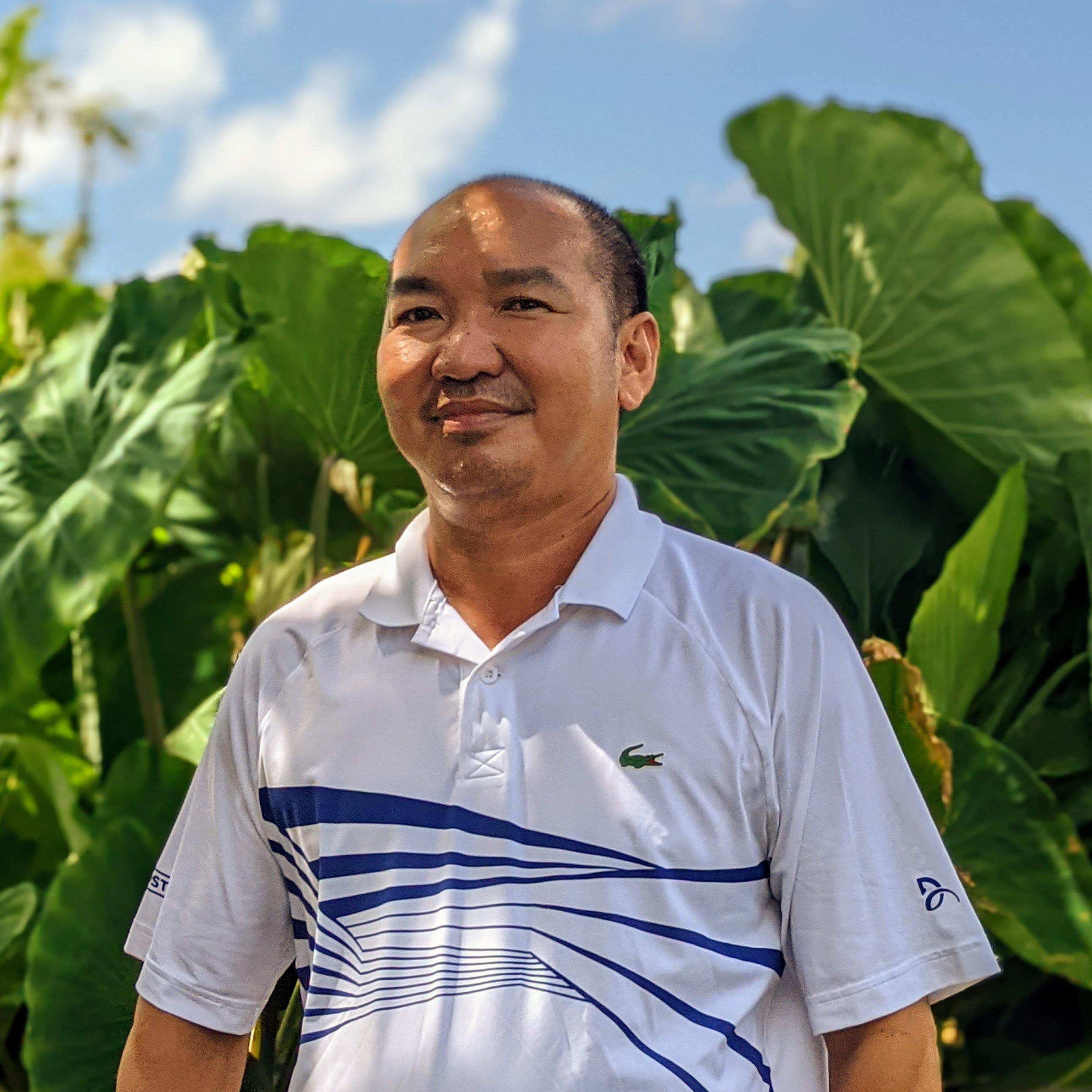 Richard Pilar
Facility Manager
Position and Role: Mr. Pilar is the Facilities Manager for the King Lunalilo Trust and Home, overseeing the Maintenance and Housekeeping Departments. His role is to maintain and upkeep Lunalilo Home, its properties, vehicles, appliances and equipment to ensure they meet health and safety standards.
Background Experience and Education: Mr. Pilar is a graduate of St Andrew Academy High School and has worked at Lunalilo Home since 2001 in increasingly responsible roles from maintenance and grounds. His favorite thing to do is making sure the Facility is maintained so that the residents and staff can enjoy it.
Fun Facts, Awards, and Other Unique Qualities: Mr. Pilar loves working with kūpuna so much he owns his own care home in Waipahu. Some of the challenges is of owning a care home is keeping the clients safe and happy.
Personal: Mr. Pilar has a wonderful family that consists of his wife, two sons, and three dogs and he likes to spend his free time cooking in the kitchen and watching sports.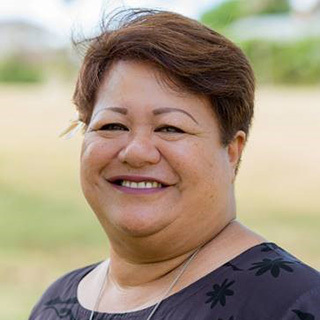 Tammy Mahealani Smith
Dietary Manager
Position and Role: Mrs. Smith is the Dietary Manager for The King Lunalilo Trust and Home and also oversees our expanding Meal Delivery Program. With our unique legacy in delivering culturally competent care to Hawaiian kūpuna and the broader Hawaiʻi senior community, Mrs. Smith's role is to provide kūpuna with ʻāina based "Mea ʻAi Hawaiʻi," on a daily basis, not only here at Lunalilo Home but also to kūpuna within the community.
Background Experience and Education: Mrs. Smith graduated from Kapiʻolani Community College's famed Culinary Arts Program with a degree in Food Service. She is the second-generation owner of Hale Kealoha – ʻAi Pono which she has owned and operated since 1989. Currently her business is operated by her son who is the third generation owner/operator. Mrs. Smith also runs 'Ai Pono School Lunches, currently serving 300 meals to Charter Schools. Her business experience has provided mea 'ai for our Lāhui for the past 30 years.
Fun Facts, Awards, and Unique Qualities: Mrs. Smith is very active in her community of Koʻolaupoko. She is the President of Mailikukahi Aina Momona Academy, a traditional Hawaiian ʻāina based enrichment summer program serving keiki of Koʻolaupoko. She also volunteers in her community teaching 'Ai Pono cooking classes.
Personal: Mrs. Smith is married to Mr. Danny Smith, our Facilities Manager. Together they have 11 keiki and 14 moʻopuna. Her goal is to make sure that Hale Kealoha – ʻAi Pono will always be a kuleana that her family will carry on for generations to come.
Stay connected and subscribe

to receive notifications for news and updates