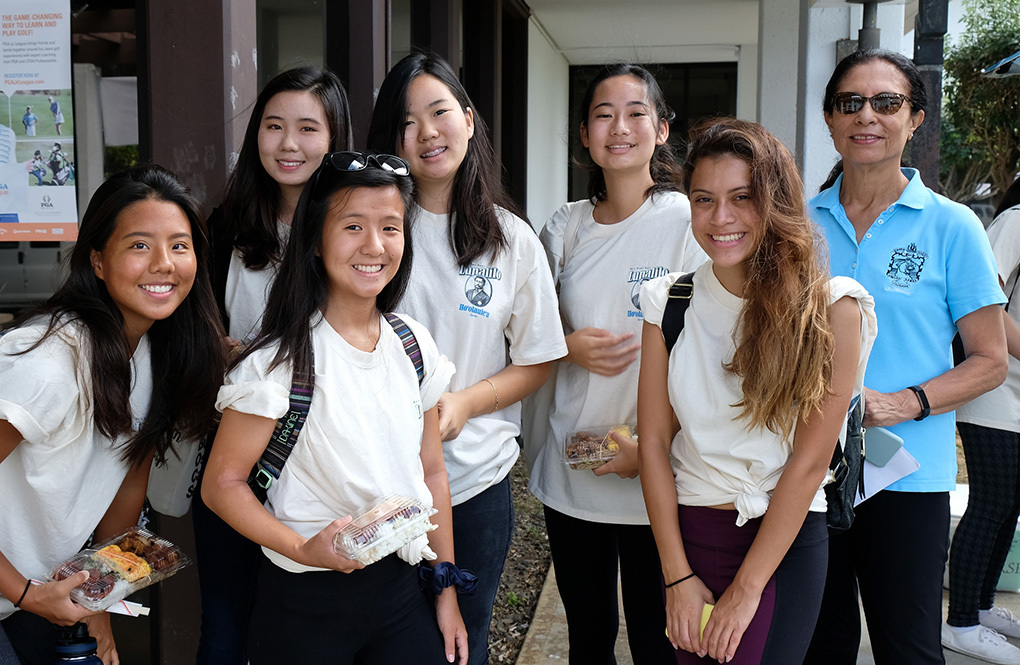 We invite you to share your aloha and spend time with our kūpuna. Individuals and groups are welcomed to volunteer their talents — whether it is performing Hawaiian music and hula, creating floral arrangements, assisting with office and administrative functions, or simply "talking story" and playing games with our residents. Larger community service projects may include painting portions of the facility or assisting in landscaping projects.

Click the button below to fill and submit a Volunteer application.
To schedule a community group activity, contact us at (808) 395-1000 or email activities@lunalilo.org
Thank you for your interest in volunteering for the King Lunalilo Trust and Lunalilo Home!
Stay connected and subscribe

to receive notifications for news and updates